Pax 2 Review
Introducing The iPhone Of Vaporizers
How do you improve on the best selling vaporizer of all time?
Well, you take a little bit of Apple magic and reduce the size by 25% and also reduce the weight by 10%.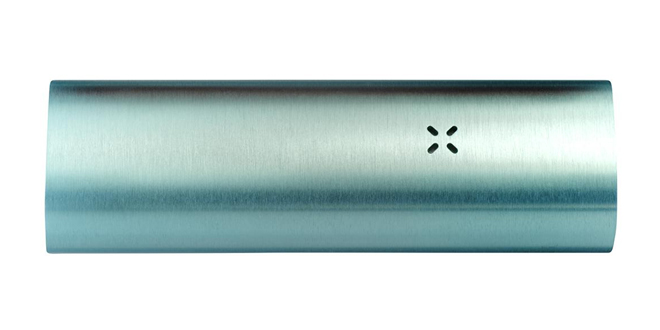 The original Pax By Ploom vaporizer was instantly a hit with portable vape users for the ease of use and of course how portable it was. Some users still swear by the original Pax Ploom to this day. But we feel that the Pax 2 Vaporizer takes the evolution a step further.
How does it compare to the original?
Keep in mind that both versions are very easy to take on the go with you, but the 25% size reduction is amazing. Whats more, the unit is now easier to use and keep charged.
Finding a good pocket vaporizer is like trying to find a needle in a haystack. At least that was the case until Pax 2 hit the scene. This palm-sized vaporizer is sleeker, slimmer and more efficient than its predecessor (the original Pax). And the vape quality? Superb. Let's take a closer look at what makes this vaporizer tick.
The Pax 2 is the successor to Ploom's highly successful original Pax. Its price tag, small size, and vapor make it the perfect vaporizer for the vaper on a budget who does not want to sacrifice build or vapor quality.
If you liked the original Pax, or if you're new to vaping and don't want to spend your entire paycheck on a vaporizer, the Pax 2 is definitely worth a look.
Pax 2 Primer: Basic Information
The second edition of the Pax vaporizer features a slimmer, sleeker design with an anodized aluminum surface. It comes in cool colors, too, like Topaz, Charcoal, Flare, Platinum and Gold. Standing just 3.87" tall, this is a vaporizer that fits in your back pocket – and with a stealthy design, no one will ever know you're using a vaporizer.
The Pax 2 takes less than a minute to heat up. When it's ready to go, the LCD indicator will turn green. Inside, the vaporizer uses a stainless steel Kapton heater flex, which is thin and lightweight. The magnetic oven lid is easy to open and close, so you can start using the Pax 2 as quickly as possible.
And get this – Pax 2 knows when you're not using it. It detects motion and automatically goes into stand-by mode to conserve battery (and its oven contents) when it's not in use. If you don't use the device for about 20 seconds, it will automatically go into standby mode. And the motion sensing also helps regulate temperature, so you never overheat your material.
Like the original Pax, this vaporizer has a very simple design with just one button that turns the device on and off. The LED lights will change from purple to green when it's ready for use.
Just for fun, the makers of Pax have included a "Social" or "Party" mode, which creates a variety of color-changing effects. Hidden games are also included, but you'll have to discover these yourself. Let's just say that if you love Simon Says and Funky Town, you'll have fun with the Pax 2.
Here's a rundown of Pax 2's features:
High capacity battery for 30% more usage time
Deeper oven for efficient, even heating
Four heat settings
Motion sensing technologies to optimize temperature and power
One-button interface
Minimal maintenance
Magnetic USB charging dock
25% smaller than the original Pax and 10% lighter
The Pax 2 is a conduction vaporizer priced at around $279. It is smaller and lighter than the original Pax and produces better, smoother vapor more consistently over a longer period of time. It is, in every way, an improvement on the original Pax.
Did we mention the Pax 2 is backed by a 10-year warranty? You'll be getting years of use out of this vaporizer, so it's well worth the price.
Pax 2 Vaporizer Pros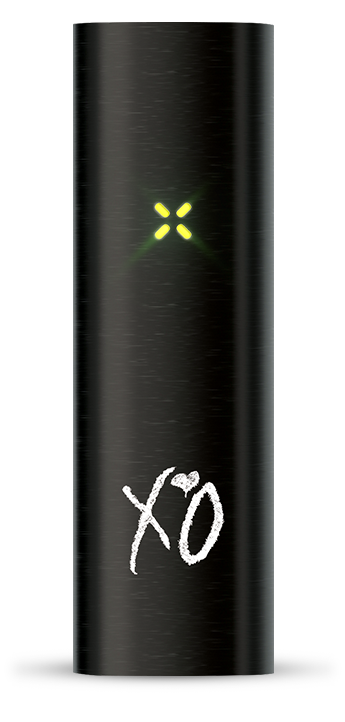 Portability
The Pax 2 only weighs 90g and it is one of the smallest portable vaporizers currently available. In other words, it is extremely portable and pocket-friendly.
On top of this, it has a rugged design that makes it ideal for on-the-go action.
We're not saying you can or should be extremely rough with it, but you don't have to worry about it as much as you would have to worry about a vaporizer like the Arizer Air with its glass stems.
Price
At $279, the Pax 2 is one of the cheapest vaporizers that still manages to measure up as a quality product. It is well-built and produces great vapor and if you can do without the bells and whistles of other vaporizers, the Pax 2 is a solid option.
Lip-sensing technology
This is actually a really cool feature. The Pax 2 has the ability to sense whenever it is or is not in use and reacts accordingly. A common complaint with conduction vaporizers is that they burn while no one is vaping—the lip-sensing tech is the manufacturer's answer to that. The device lowers the temperature on its own when it does not sense that it is in use. When you put your lips back on it to take another draw, the oven quickly heats up again.
Pax 2 Cons (Nothing Major But Worth Noting)
Preset temperatures
The Pax 2 has four preset temperature settings and that's the extent to which users can customize their vaping experience. While we prefer the option to precisely set our vaporizer's temperature, like we can on the Mighty or the Crafty, we also realize that the Pax 2 is over $100 cheaper than either of them.
For some, sacrificing control for the reduced price tag may be well worth it.
Conduction Heating
The Pax 2 uses conduction heating, which is less efficient than convection, which some say may result in more wasted material.
Conduction heating can also cause the vapor to have a slightly burnt taste, and the Pax 2 is no exception, though we did not experience that enough for it to be a real complaint.  Picky vapors, however, may find it as a drawback.
In our real world tests, we saw no increase in used materials or aftertaste. In fact, we enjoyed the combustion in this model as the draws were fuller and more consistent.
Pax 2 Reviews
Fantastic and well built Just tosed all my other devices. this is a pleasure to use. no cough or weezing just great taste.

Vape Al
THIS PRODUCT IS THE BEST! I didnt even know I didnt like the first version until this one came out! I love the interactive LED lights and the vapor is superb! The ease of charging is greatly improved and I love the micro-USB charging port!!!

DC
How To Use The Pax 2
[youtube id="hUh5RdRQY0s" width="700″ height="395″ position="center"]
The Pax 2 is so easy to use. The first thing you want to do is charge up your vaporizer. Once it's fully charged, remove the magnetic mouthpiece and fill the oven. Pax recommends packing firmly for the best possible vaping experience.
Now, replace the lid and choose a mouthpiece. Your device will come with a flat and raised mouthpiece, so choose which one feels most comfortable for you.
Once the mouthpiece is attached, press the button to turn the device on. Pax 2 only takes about a minute to heat up. As mentioned earlier, the lights will change from purple to green when it's ready for use. While it's heating up, do not pull from the device.
One great thing about Pax 2 is that it lets you adjust the temperature setting while you're vaping. There are four settings, which are indicated by the LED lights. To change the heating settings, hold the button down for an extended press. You'll know you're in heating mode when the petals change from green, to yellow, to orange and finally, red. To exit the heating mode, press the button down again for an extended press, or shaking the vaporizer.
How To Clean Your Pax Vaporizer
Cleaning and Maintenance
Just like usage, cleaning and maintenance of the Pax 2 is so easy. The mouthpiece and the oven lid are easily removable, so you can clean both sides with a pipe cleaner and Q-Tip. The manufacturer recommends dipping your pipe cleaner and Q-Tip in isopropyl alcohol first to thoroughly clean each piece. You'll get a bottle when you purchase the Pax 2.
The oven screen will pop out when you push the pipe cleaner through the device. Just place the screen in the isopropyl alcohol to clean it before placing it back into the device.
Make sure all of the pieces are dry before you put the device back together. And for best results, clean after every couple of uses.
Its tough, rugged design, small size, and low weight make it ideal for pockets and sly vaping sessions.   For 2016, there is a whole new twist on the marquee Pax vaporizer with the Pax 2 Sandwich, water tools and party mode updates.
Aside from the lip-sensing technology, the Pax 2 is largely a "no frills" vaporizer, but the vapor it produces is potent, smooth and quite tasty, which is what we think is most important. In the end, this updated model comes with lots of improvements over the original Pax vaporizer and is still the sleekest vaporizer around.
With thousands of satisfied users, it's hard not to recommend the Pax 2 for any vape enthusiast.