Can The SideKick Vaporizer Reign Supreme as The Best Portable of 2016?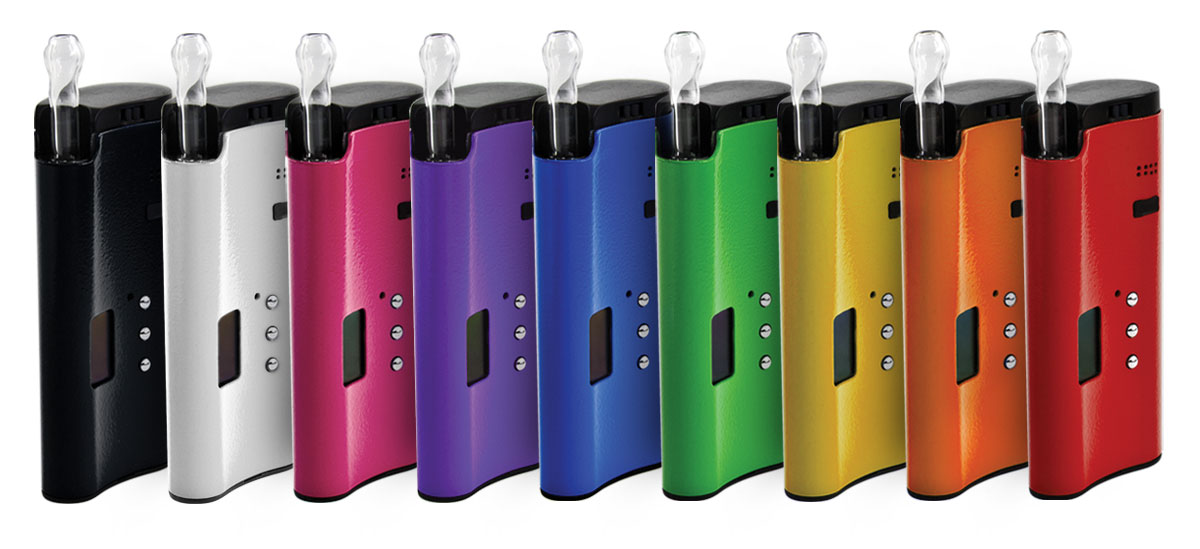 With a name like "SideKick," it's hard to overlook this new vaporizer. 7th Floor Vape has done a good job at pre-promoting their products, and everyone is asking about this new portable vaporizer. Will it be the best portable model of 2016?
We're honestly not sure.
This is a brand new vaporizer that still hasn't shipped out. It is expected that the product will ship in mid-to-late January, so we have not had the luxury of trying out this vaporizer for ourselves. It's a real shame because we've heard about the product for months, and we still haven't been able to get a hold of a review copy of this model.
[alert-note]How are we going to review this model?[/alert-note] [youtube id="IY7hxHSXskQ" width="700″ height="380″ position="center"]
We're going to go over the many features that are included with the SideKick vaporizer and try to do a comparison versus other models that are currently on the market.
SideKick Features and Specs
Vortex cooling chamber
Digital temperature control
Replaceable batteries
Hand-blown glass
Easy to clean design
Ability to stir your bowl while vaporizing
Ceramic heating element
When you order this model, you'll also receive the following:
Cleaning brush
USB charger
Two sets of batteries
Glass mouthpiece
Screwdriver
Tin storage case
Pick
Oil
You'll have everything you need to get started with the SideKick.
[alert-success]It's touted as one of the most awesome vaporizers that has ever been made – and we hope that it lives up to this claim.[/alert-success]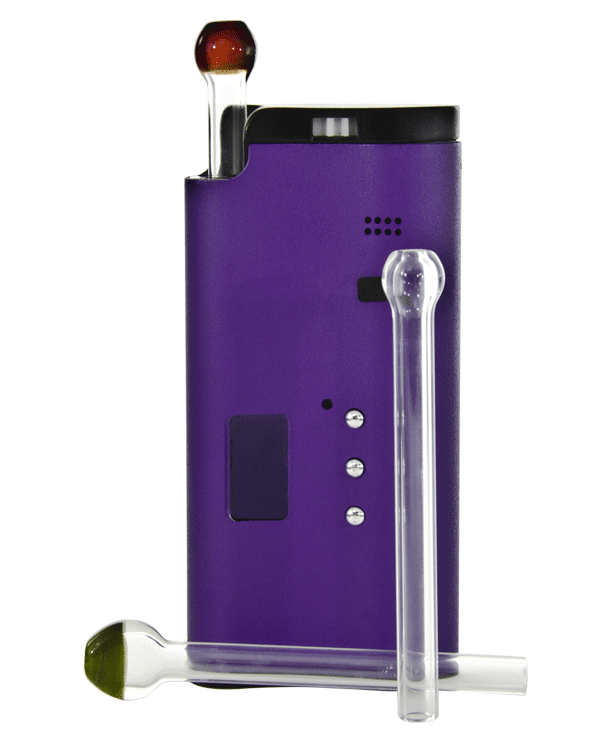 One of the company's personnel offered insight into this model, and noted its best features and specs.
Glass mouthpiece
The glass mouthpiece is removable, and you can customize it to your own preference. There will be several different mouthpiece options available, but what makes this one special is that it's made from hand-blown glass right in the United States.
Glass is superior to plastic models that hold onto the taste and smell of old vaporizing sessions.
In this department, we assume that you'll be able to experience the best possible vapor with each and every puff. Being handcrafted, you'll know that these mouthpieces are made of the highest quality at all times.
Vortex cooling rod
A cooling rod looks a lot like a spring. You'll be using this to wrap a vapor pack, so that you can get two times the amount of cool vapor into your mouth.
The great thing about this rod is that you'll be able to pack far more material into a smaller device. You simply place it into the interior vapor chamber, which takes just seconds, and you're done.
If you're used to warm or hot vapor, it's because your vaporizer doesn't have of these cooling rods included. This allows for the best tasting vapor all packed into the small, portable SideKick vaporizer.
Stirring bowl
The stirring bowl is definitely a major improvement over any vaporizer on the market today. The SideKick provides you with something just a little bit different – stir your bowl while it bakes. And this has been incorporated into each vaporizer seamlessly.
You'll be able to stir your bowl at your own leisure, and never have to worry about missing out on the great taste again.
The ability to stir your bowl allows you to extract the utmost in flavor during vaporization, and you won't have to worry about your herb burning at the same time. It's definitely one of the features that people have been asking for, and it has been brought to you by 7th Floor vapes.
Digital display
The digital display is a great feature for any portable vaporizer. The LCD screen allows you to have full control over your vaporizing experience. All you need to do is:
Turn on your unit
Turn on the display
You'll be able to view your battery life, temperature settings and several other settings. There are three buttons that allow you to control all of the settings right through the LCD screen, and the screen is small enough that it does not utilize a lot of battery when in use.
What I really like about the screen is that you'll be able to adjust the temperature to your desired setting.
I don't know the exact parameters for maximum and minimum temperatures offered, and I cannot find any of this information listed on the company's website.
Ceramic bowl
The final main feature of this model is the ceramic bowl. 7th Floor Vapes was one of the first manufacturers in the world to use ceramic in their products, and the SideKick vaporizer will always come with the ceramic bowl included.
This is simply an optimal material for any vaporizing need.
What so special about ceramic?
Ceramic prevents the heating element from oxidizing. This means that you won't lose flavor during the vaporization process, and you'll lose less herb to excess heat. It's the perfect solution for anyone who is just starting out vaporizing, or advanced users that want to take their vaporizing experience on the go.
The SideKick vaporizer is small and durable. While we are sure that this product will be as great as other models by 7th Floor, we haven't had the pleasure of testing it out for ourselves. From what we do understand, this model will cost $235 and is priced in line with other portable models on the market.
And 7th Floor is known for producing some of the best vaporizers on the market today, so we're sure the quality will be superb.
How does the SideKick compare to the Arizer Air? Well, the Arizer costs $25 more, and has five different temperature settings. The unit does offer a glass aroma dish, and also uses glass diffuser stems.
The SideKick offers a ceramic heating element and chamber as well as vortex cooling.
Just from specs alone, we would have to go with the SideKick being the winner when comparing these two models.
Sidekick vs Pax 2
The Pax 2 is arguably the best portable vaporizer in existence today. This model not only surpasses user expectations, but the Pax 2 produces one heck of a vapor each and every time. With the built-in games, it's a lot of fun to use even when you're not using it for its intended purpose – vaporizing. Does this mean it's better than the SideKick?
I wouldn't go as far as saying that. It's hard to make a comparison when we haven't thoroughly tested the SideKick.
But we do know that the Pax is more expensive, and it doesn't offer the glass mouthpiece that its counterpart offers.
Don't underestimate the glass mouthpiece – it will make a huge difference in your vaping experience.
The oven of the Pax 2 is stainless steel, while the SideKick vaporizer offers a ceramic oven (which I personally prefer). How is the vapor itself? This is the million-dollar question and one that I have been wondering about for quite some time.
If the SideKick can utilize its strengths, it may be able to surpass the Pax 2 in terms of overall vapor quality. And don't forget, you'll also be able to stir the contents of your bowl when you're vaping, which is something that the Pax seemingly fails at.
The SideKick vaporizer sounds very good on paper, and we have very high hopes for this model. Much like all of the other people in the industry, we are eagerly awaiting its release. Many people state that they will plunk down the money to give this model a try, but they are concerned about the actual release date of this model.
When you're going to spend over $200 for vaporizer, you want some form of a guarantee that it will be released at a specific date.
The good news is that the company has recently announced that they will be shipping this product in mid-to-late January, so if you can wait a little bit, you'll be able to get this product within a month from writing this post.

Click here to order your SideKick vaporizer from 7th Floor Vapes today.